Welcome!
"Real estate is so much more than a turnkey transaction; buying or selling a home involves a connection to people who are experiencing evolution in their lives. As you navigate change, I handle the details so that you can focus on the bigger picture!" - Jennifer Dupuis
Do you like to follow the Real Estate Market? Would you like to know what houses on your street are selling for? Contact Jennifer to get customized statistic reports emailed to you monthly 
Buying a Home?
Buying a home can be the largest investment you ever make; Jennifer will ensure your purchase suits your personal and financial goals. She has a keen eye for development opportunities and a finger on the pulse of market trends and forecasting. Jen takes the stress out of the transaction by diligently and professionally guiding clients through the process.  Stay ahead of the market and receive notifications when a new listing hits the market. 
Read More 
Selling A Home
?
Jen understands the market's climate, and provides accurate, up-to-date information, skilled analysis and sound real estate advice for sellers listing their homes. First impressions matter - including the timing and pricing of a listing - and Jen tailors a marketing approach that highlights your property's value. Get in touch for your Complimentary Market Evaluation.
Read more
.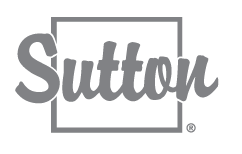 Sutton Group - Seafair Realty 1625 56th St. Tsawwassen B.C. V4L 2B2
Quick Contact
Jennifer Dupuis
Sutton Group - Seafair Realty
1625 56th St.
Tsawwassen
B.C.
V4L 2B2
Phone:
604-315-5560
Email:
Info@jenniferdupuis.com